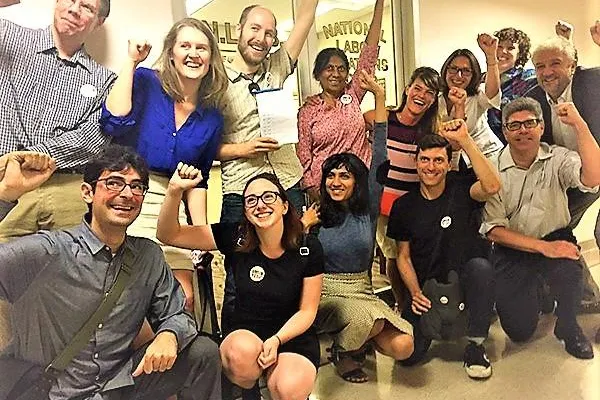 A union election should make it easy for people to exercise their rights and speak freely. Unfortunately, people who are organizing a union have to do it in an environment where their employer's opinion (instead of their own) about what they should do often dominates.
know the rules of the game
Know the rules of the gameearly on for the National Labor Relations Board or other board elections. This will tell you who can form a union, what's considered fair play and what paperwork to file to get a union election.
Basics on Bargaining Units 
(Spanish version)

How to File a Petition for Election
Stick to What Works
Plan ahead and learn from others' experiences. Keep the leadership committee and message up front. Once you have something that motivates and inspires people, keep it up!
ANTICIPATE OPPOSITION
Start early to prepare for the opposition you will face, accept that some people will oppose your efforts and focus on the majority of people who are trying to make a positive change.
What Will My Boss Say? 
(Spanish version)

Organize for Power! Neutralize Anti-Union Messages
prepare for success
Inspire people and show them how we are going to win. Focusing on the next step after the election can help motivate people and remind them why they are doing this. One way to do this is to start talking about priorities for negotiations.
Use a Survey to Build the Union
have A PLAN
Have a plan for the election. We're in this together. Make sure people know how to vote, where and when.
You've Got an Election Date, Now What?

Election Details: Questions to Ask
RESOURCES